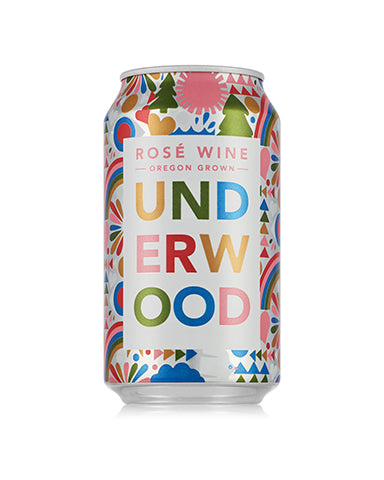 PRIDE UNDERWOOD ROSÉ - CAN 12-PACK
For the second year in a row, Underwood is excited to partner with acclaimed artist, joy monger and LGBTQ+ community member, Lisa Congdon who created the illustrations on our limited-edition Rose bottles and cans in support of PRIDE.
A donation in the amount of $8,000 will be made to the Venture Out project which helps LGBTQ+ youth and adults create community, develop leadership skills, and gain confidence through outdoor adventure. Cheers to great wine, great people, and the great outdoors!
#PINKIESDOWN
--
Our wine is vegan and gluten-free. 
Tasting notes: Peach, Honeysuckle, White Strawberry
2019 — 90 Points "Best Buy" 


— Wine & Spirits